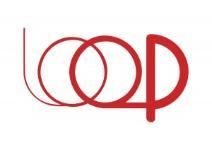 In it's third year, the Loop Festival in Brighton aims to bring the most up-to-date audio visual and digital art performances to various venues around Brighton's City Centre, creating an urban festival of music and art unlike any other...

Acts this year include Mathew Herbert Big Band, Squarepusher, Telepathe, Fever Ray, The Light Surgeons, Casiokids, Datarock and more, with a whole host of supporting peripheral gigs including LoopLate with the likes of Ninja Tune's The Qemists...

July 10th-12th, Various Venues, Brighton

Having the luxury of being able to change venues at the last minute depending on the weather is just one benefit of hosting an urban festival in such a dynamic city as Brighton. Another is knowing that whatever you put in front of people in Brighton, they'll embrace it. Loop is a conceptual festival in many ways, and isn't inviting the sort of 'seasonal festival tourism' that the big festivals rely on, in the same way it isn't encouraging a 'dance til you drop' dance weekender.

What is does offer though, is a collection of very intriguing and different acts.

Made up of 3 phases, the LoopLoud introductory performance was supposed to be from the ever challenging Matthew Herbert Big Band. Disappointingly, this headlining show was cancelled in the run up to the festival, along with the provision of an outside stage for performances planned over the weekend. Instead, the organisers managed to acquire more than adequate alternatives, and ended up hosting the light and visual installations and live acts in historic venues around the City Centre.

Saturday's LoopLive offered a diverse line-up of live acts and DJs in the Dome Concert Hall, including a headline slot for Warp Record's king of frenetic bass and drums - Squarepusher. Why he insists on indulging himself by jamming with a real drummer for several tracks is always a bit of mystery, when he has proved that the most attractive part of his productions are his amazing talent for drum programming. Nevertheless, this still seems to entice more crossover fans than it does put the purists off, so maybe he's onto something? The room was still in a fit of excitement for the majority of his set, and his headline slot was justified.

The Pavilion Theatre hosted a great program of film and digital art screenings, along with some cinematic and highly innovative AV performances from the likes of multi-media production collective The Lightsurgeons and another of Warp's stalwarts - Mira Calix. The minimal but hypnotic visuals were accompanied by sparse electronics and expressive live strings always meant this was going to be an armchair affair, but the relationship struck between the audio and the visual inspired the audience into an almost subliminally interactive involvement. The rarely broken silence during the performance just showed how much it was sucking people in, and the response at the end was unexpectedly raucous.

The Lightsurgeons took it to another level entirely by having multiple projections filling a two layered screen set-up, and a team of four presenting their 2007 production True Fictions - 'an audio visual spectacle that fuses documentary film making, music, animation and motion graphics with cutting edge digital performance tools'. Mesmerising images depicting key moments in US history were cleverly intertwined with documentary footage and interviews with American citizens, discussing all aspects of truth and myth within US culture, from the origins of Uncle Sam to the oppression of native American Indian's, right through to the conspiracy theories surrounding 911 and the Obama Presidential candidacy. All this mixed with with an AV soundtrack of collaborative acts from New York's underground music scene. This really was an audio visual treat difficult to top for anyone set to perform on stage the rest of the weekend.

To finish the day off, the offering at the LoopLate trio of venues that was hosting DJs and live acts included Radio 1's Mary Anne Hobbs, Brighton's The Glimmers. and Mum while Ninja Tune's The Qemists were rinsin' out the drum and bass at Concorde 2.

The additional treat of the colourful Brighton Carnival parading through the City Centre to the seafront on Sunday meant this was a particularly good weekend to be hanging out in the South Coast's coolest city.

Review by Matt Cook

© 2006-13 Image Creation Corporation. All rights reserved.