The Image Creation Labs is home to one of the largest private music collections around. It is a result of over 25 years of hunting out rare and unusual album releases, from jazz, funk, soul, rap and hip hop, through dub and roots music, from ambient electronica to bass heavy techno, electro, dubstep, jungle and breaks.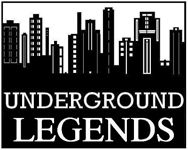 With the tide changing so rapidly since the advent of the internet and digital file sharing and streaming, it can be difficult to know where to look for new music.

Having said that, second-hand CDs and Vinyl have got considerably cheaper via eBay, Amazon & Discogs, and with such a wealth of music out there, our aim is to highlight some of the more obscure labels and artists from the past that you may not have heard - music that rarely surfaces, but will surely stand the test of time...


...a new series of podcasts and radio shows exploring the origins and history of electronic music, from past masters to future producers...

Each month we will be focussing on one of electronic music's undisputed Underground Legends....and also have a dig much deeper under the surface to find out who has been influential in their field, where the music has evolved from, and how technology has driven change...

All the labels, all the artists, all the sounds....from the underground


Blue Note, Prestige Records, Verve, Impulse, Columbia, Warner, Atlantic, Capitol Records, EMI, Motown, Stax, Irma, Egrem, Fania, Far Out Recordings, V2, Music De Wolfe, Bruton, Metro, Legere, Ace Records, BGP, World Circuit, Crammed Discs, Jazzman Records, Now-Again Records, BBE, Rapster Records, Strut, Ubiquity Records, Sugar Hill, B Boy Records, Cold Chillin', Tuff City, Tommy Boy, Def Jam, Beyond Real Recordings, Beat Junkie Sound, Copasetik, Hiero Imperium, Stones Throw, Rawkus, Definitive Jux, Lex Records, Bully Records, Bomb Hip Hop, OM Records, DMC, Asphodel, FFRR, LandSpeed Records, Hip Hop Slam, Battle Axe, Needle Thrashers, Dirtsyle, Thud Rumble, DMC, Anticon, PIAS, Antidote, Groove Attack, Breakin Bread, Quannum Projects, Mo Wax, Shadow Records, Scenario Records, Harmless Recordings, Pussyfoot Records, Ultimate Dilemma, Pork Recordings, Grand Central Records, Twentythree Records, Tummy Touch Records, Acid Jazz, Talkin' Loud, Brownswood, Sonar Kollektiv, Freestyle Records, Tru Thoughts, Ninja Tune, Ntone, Big Dada, NineBar Records, True Playaz, Reinforced Records, Valve Recordings, Metalheadz, Suburban Base, Moving Shadow, Good Looking Records, Earth, G-Stone Recordings, Studio !K7, Different Drummer, Select Cuts, Trojan Records, Greensleeves, Ariwa Sounds, Ras Records, Black Ark, Techniques Records, Jammy's Records, Firehouse, Rockers, Wackie's, Blood and Fire, Pressure Sounds, Soul Jazz Records, Meteosound, Wigwam, Incoming!, Nonplace, ~scape, Hyperdub, Staubgold, City Slang, 4AD, Sub Pop, Domino Recording Co, Creation Records, Rough Trade, XL Recordings, Holistic Recordings, April Records, Compost Records, Kompakt, Dragonfly Records, Malicious Damage, Axiom, Subharmonic, Source Records, Reflective, Instinct, Ambient World, Fax, Rising High Records, Apollo, Astralwerks, Elektrolux, Transient Records, Blue Room Released, Warp Records, Plug Research, Rephlex, Planet Mu, Lo Recordings, Mille Plateaux, Vertical Form, Laboratory Instinct, Plink Plonk, Merck, Clear, DeFocus, Accidental Records, Environ, New Electronica, Applied Rhythmic Technology, Exceptional Records, Obsessive, Sublime, Combination Records, Delsin, F Communications, Soma Recordings, Harthouse, Eye Q, Klang Elektronik, Playhouse, Novamute, Tresor, React Music, R&S, Plus 8, M_nus, Trax, Transmat, Metroplex, Planet E Communications, Axis Records, Djax Records, Underground Resistance, Submerge, 430 West, Direct Beat, Millenium Records, Music Man Records, Peacefrog Records, Internal Records, Kanzleramt, Shitkatapult, Monkeytown, BPitch Control, Clone Records, Remote Audio, Interdimensional Transmissions, Psi49net, Datapunk, Sabres of Paradise / Sabrettes, Emissions Audio Output, Rotters Golf Club, Breakin' Records, Touchin' Bass, DC Recordings, Illicit Recordings, Fuel Records, Hyperdub, Hydrogen Dukebox, Howlin' Records, Jalapeno Records, 2020Vision, Kingsize, Lot49, Finger Lickin', Against The Grain, Breakspoll, Botchit & Scarper, Wall of Sound, Skint Records, Distinct'ive, Fabric Records, Deconstruction, Junior Boys Own, INCredible....and more!!!


Miles Davis, John Coltrane, Art Blakey, Horace Silver, Sonny Rollins, Jimmy Smith, Donald Byrd, Hank Mobley, Lee Morgan, Freddie Hubbard, Stanley Turrentine, Grant Green, Dexter Gordon, Lou Donaldson, Herbie Hancock, Andrew Hill, Wayne Shorter, Bobby Hutcherson, Ornette Coleman, Don Cherry, Lonnie Smith, Pharoah Sanders, Sun Ra, Marc Moulin, Erik Truffaz, Nat Birchall, Matthew Halsall, Greg Foat, Clutchy Hopkins, Shawn Lee, Bob James, Jimmy McGriff, Jack McDuff, Reuben Wilson, Herbie Mann, Tito Puente, Mongo Santamaria, Arthur Verocai, Mulatu Astatke, Lalo Schifrin, Roy Budd, Ennio Morricone, Pierro Piccioni, Jack Arel, Jean Jacques Perrey, David Axelrod, Lou Rawls, Otis Redding, Aretha Franklin, James Brown, Fred Wesley, Marva Whitney, Roy Ayers, Stevie Wonder, Marvin Gaye, Curtis Mayfield, Isaac Hayes, Gil Scott-Heron, The Meters, The Blackbyrds, Billy Cobham, Stanley Clarke, Malcolm Catto, Keb Darge, The New Mastersounds, The Bamboos, Breakestra, George Clinton, Parliament, Funkadelic, ESG, Telex, Christian Marclay, Arthur Russell, Newcleus, Steinski, Man Parrish, Jonzun Crew, The Egyptian Lover, Afrika Bambaataa, Grandmaster Flash, Melle Mel, Red Alert, Boogie Down Productions, Tuff Crew, Run DMC, Ultramagnetic MCs, Eric B & Rakim, Marley Marl, Biz Markie, Cash Money, Mark The 45 King, Stetsasonic, Mantronix, De La Soul, A Tribe Called Quest, Gang Starr, Public Enemy, NWA, Cypress Hill, Wu-Tang Clan, Black Sheep, Original Flavor, Souls of Mischief, Heiroglyphics, DJ Spinna, The Beat Junkies, Peanut Butter Wolf, Madlib, J Dilla, Company Flow, RJD2, X-Ecutioners, Invisibl Scratch Picklz, Beastie Boys, Ugly Duckling, DJ Format, Jurrasic 5, Quannum Projects, DJ Shadow, Cut Chemist, Kid Koala, DJ Krush, Money Mark, James Lavelle, Howie B, Deckwrecka, Skitz, Roots Manuva, Scratch Perverts, The Nextmen, Fingathing, Rae & Christian, Nightmares on Wax, Fila Brazilia, Portishead, Andy Smith, David Holmes, Tim 'Love' Lee, Gilles Peterson, Masters at Work, Jazzanova, Will Holland & Quantic, Bonobo, Mr Scruff, Cinematic Orchestra, DJ Vadim, The Herbaliser, Mad Doctor X, DJ Food, Coldcut, Hexstatic, Amon Tobin, DJ Kentaro, Kid Loops, Danny Breaks, DJ Hype, Photek, Jonny L, Goldie, A Guy Called Gerald, Dom & Roland, Ed Rush & Optical, Ray Keith, Peshay, Blame, LTJ Bukem, Roni Size, 4Hero, Kruder & Dorfmeister, Thievery Corporation, Boozoo Bajou, Rockers Hi-Fi, Manasseh, Scientist, King Tubby, King Jammy, Lee Perry, Augustus Pablo, Winston Riley, Sly and Robbie, Jah Shaka, Mad Professor, Max Brennan, Burnt Friedman, Stefan Betke, Jesper Skaaning, Stefan Schneider & To Rococo Rot, Mind Over Midi, Thomas Fehlmann, Youth, The Orb & Alex Patterson, Jimmy Cauty, Steve Hillage, Steve Roach, CAN, Faust, Throbbing Gristle, Kraftwerk, NEU!, Klaus Schulze, Tangerine Dream, Roedelius, Robert Fripp, Brian Eno, Harold Budd, David Sylvian, John Cage, Steve Reich, David Toop, Richard H Kirk, Coil, Psychic TV, Bill Laswell, Jonah Sharp, Dave Moufang, Pete Namlook, Mixmaster Morris, Geir Jennsen & Biosphere, Higher Intelligence Agency, Aural Float, Stars of the Lid, Future Sound of London, B12, Seefeel, LFO, The Black Dog, Plaid, Autechre, Boards of Canada, Chris Clark, Jimi Tenor, Jamie Lidell, Dntel, Flying Lotus, Daedelus, Ammoncontact, D'Arcangelo, Cylob, Bochum Welt, Ovuca, Richard James, Mike Paradinas & u-Ziq, Luke Vibert, EU, Kid 606, Mika Vainio & Pan Sonic, Janek Schaufer, Thomas Jirku, Ulrich Schnauss, Wolfgang Voigt, Jorg Burger, Metamatics, Lackluster, Matthew Herbert, Morgan Geist, John Tejada, Ian Pooley, Paul Teebrooke, Kirk De Giorgio & As One, Ian O'Brien, Alex Martin, John Beltran, Slam, Laurent Garnier, Scan X, Joey Beltram, Carl Cox, Dave Angel, CJ Bolland, Sven Vath, Marco Zaffarano, Hardfloor, Resistance D, Roman Flugel & Alter Ego, Richie Hawtin & Plastikman, Matthew Dear, Steve Stoll, Ken Ishii, Phuture 303, Octave One, Kevin Saunderson, Juan Atkins, Derrick Carter, Derrick May, Carl Craig, Moodymann, Kenny Larkin, Stacey Pullen, Eddie Fowlkes, Claude Young, Alan Oldham, Robert Hood, Jeff Mills, Underground Resistance, DJ Rolando, Drexciya, Aux 88, Dave Clarke, Max Reich, Mike Dred, Luke Slater, The Advent, DJ Hell, The Hacker, Japanese Telecom, Dopplereffekt, Modeselektor, Dr Lektroluv, Johannes Heil, Anthony Rother, Kraftwerk, Telex, Daft Punk, Vector Lovers, Mylo, Tom Middleton & Jedi Knights, Andy Weatherall & Sabres of Paradise, Keith Tenniswood, Bass Junkie, Mandroid, Ceephax, Ed DMX, Burial, Skream!, Benga, The Bug, Martyn, Shackleton, Appleblim, Deadly Avenger, J Saul Kane & Depth Charge, Tom Tyler, Tipper, Freddy Fresh, Arthur Baker, Greg Wilson, Ralph Lawson, The Unabombers, Kraak & Smaak, Chicken Lips, Meat Katie, BLIM, FreQ Nasty, Fatboy Slim, Cut La Roc, Rennie Pilgrem, Evil Nine, Lee Coombs, Krafty Kuts, A-Skillz, Soul of Man, Plump DJs, Stanton Warriors, Layo & Bushwacka!, Adam Freeland, Soulwax, Freestylers, The Dub Pistols, The Chemical Brothers, Leftfield, Justin Robertson, and still more!!!

Look out for the first podcast coming soon...

For more information go to www.imagecreationcorporation.co.uk

© 2006-13 Image Creation Corporation. All rights reserved.